Property Details
The property had a build up of organic and carbon deposits. There was also some severe oil stains on the driveway.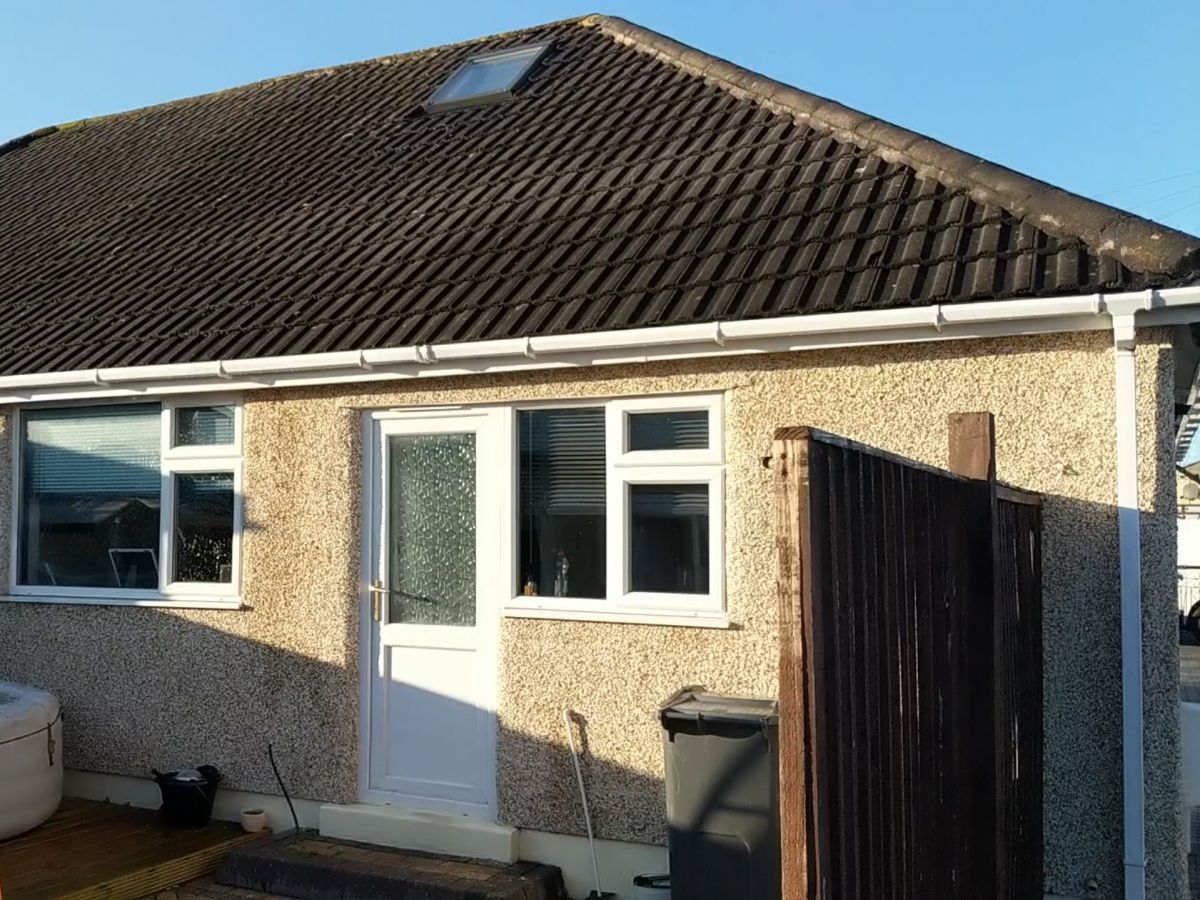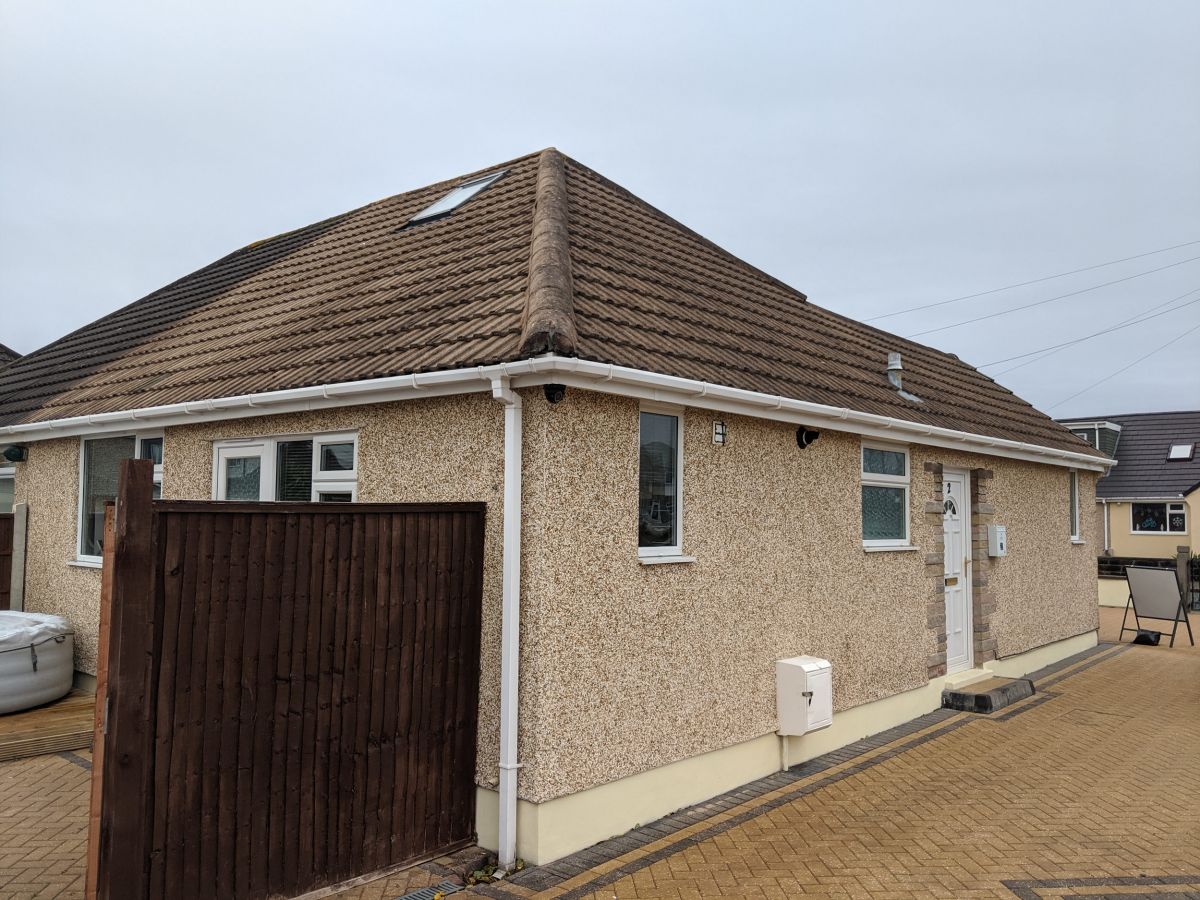 Requirements
The owner of this property required a full house clean from top to bottom. This included the cleaning of the roof, fascias, soffits, gutters, pebble dashing, driveway and perimeter wall.
Methods
We used specialist cleaning methods to clean this property. Softwash treatment was used on all of the surfaces to break down the biological infestation. We followed up with a low pressure steam clean where atmospheric pollutants and stains were removed.
Providing a Softwash treatment lasts 4-6 times longer than traditional power washing alone.
Two men were provided for this property to carry out the cleaning methods. Far to often people will choose power washing for their property, not knowing that this is only cutting the hair on the biological matter. Power washing alone will not last as it is not treating the infestation at the root cause. SoftWashing will bring your service treatments down to a bare minimum.
When having your roof cleaned in Morecambe it is important to hire a professional.
Roof cleaning in Morecambe must be carried out safely and with the correct equipment.
Call Blue Lagoon today on 07498499508